Search by Exhibitor
Kingmax Semiconductor Inc.
Kingmax Semiconductor Inc.
Stand Number: K17-24, L17-24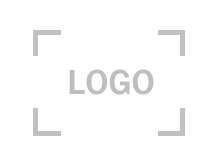 "KINGMAX Semiconductor Inc,a global memory technology leader, has long been committed to the innovation of the best memory module solutions. Since its establishment in 1989, KINGMAX has set its sights on becoming the leader in professional computer memory manufacturing. KINGMAX is vertical integration and committed to providing the best memory solutions to the memory module and memory card industry. Since its inception, the company's goal has been to develop an international brand by bringing high-quality tech products to the world while providing instant professional services to every corner of the globe. Via a remarkable global marketing system, KINGMAX-branded products have reached over 50 countries. These efforts, along with the stringent advanced-compatibility tests that ensure consistent quality of ever KINGMAX-branded product, prove that KINGMAX is committed to offering only the highest-quality tech products." "KINGMAX, công ty bán dẫn tích hợp giải pháp tổng thể hàng đầu thế giới, cung cấp giải pháp lưu trữ năng động và hiệu quả đáp ứng mọi nhu cầu. Là nhà sản xuất bán dẫn hàng đầu, có hệ thống thử nghiệm và đóng gói riêng, KINGMAX đảm bảo sản phẩm chất lượng cao và giải pháp kiểm soát chi phí. Tất cả các sản phẩm KINGMAX do đó phải trải qua các thử nghiệm nghiêm ngặt trước khi tung ra thị trường để đảm bảo chất lượng cao nhất, sản phẩm KINGMAX là sự lựa chọn tốt nhất của khách hàng. Được thành lập như là một xưởng sản xuất OEM và được hỗ trợ bởi chất lượng được hoàn thiện thông qua hợp tác với các doanh nghiệp lớn, KINGMAX Group bắt đầu xây dựng thương hiệu của riêng mình và tích hợp các thế mạnh về quy trình sản xuất khép kín từ khâu nguyên liệu – dây chuyền sản xuất - và đóng gói thành phẩm. Sản phẩm KINGMAX hiện đã được bán tại hơn 50 quốc gia. KINGMAX đang mở rộng sản xuất sang các thiết bị công nghệ sinh học, thiết bị y tế và di động, tập trung vào các giải pháp giám sát và phòng ngừa. KINGMAX sẽ sớm tung ra các ứng dụng và sản phẩm tiêu dùng khác để phục vụ cuộc sống thông minh, hạnh phúc và lành mạnh cho mọi người."
Products:
List products empty