Search by Exhibitor
Silicon Power Computer & Communications Inc.
Silicon Power Computer & Communications Inc.
Stand Number: K17-24, L17-24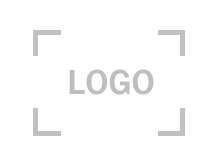 Founded in 2003 by a group of enthusiastic data storage industry experts, Silicon Power is committed to delivering outstanding product and service quality. Headquartered and with its own state-of-the-art production site in Taipei, SP has become a leading manufacturer of flash memory cards, USB flash drives, portable hard drives, solid state drives, DRAM modules and industrial-grade products. Successfully blending innovative technology with award-winning design, the international player with four branch offices around the globe continuously strives for perfection in preserving and protecting your valuable data. Because memory is personal. "Được thành lập vào năm 2003 bởi một nhóm chuyên gia công nghiệp lưu trữ dữ liệu đầy nhiệt huyết, Silicon Power cam kết đem đến các sản phẩm vượt trội và dịch vụ chất lượng. Có trụ sở và khu sản xuất tại Đài Bắc, SP là nhà sản xuất hàng đầu thẻ nhớ, USB, ổ cứng di động, ổ cứng cố định, module DRAM và các sản phẩm công nghiệp. Kết hợp thành công công nghệ sáng tạo với thiết kế giành giải thưởng sáng tạo, người chơi quốc tế với 4 văn phòng chi nhánh toàn cầu không ngừng cố gắng cho sự hoàn thiện trong việc lưu giữ và bảo vệ dữ liệu giá trị, Bởi vì bộ nhớ là cá nhân"
Products:
List products empty