Search by Exhibitor
Transcend Information Inc.
Transcend Information Inc.
Stand Number: K17-24, L17-24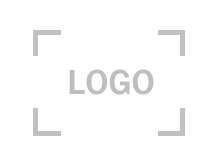 "Transcend is a globally recognized leader in the manufacture of storage, multimedia and industrial products. Established in Taiwan in 1988, Transcend offers a full line of standard and proprietary memory modules, flash cards, USB flash drives, portable hard drives, solid-state drives, digital music players, card readers, multimedia products and industrial products. Transcend has established offices in the United States, the United Kingdom, Germany, The Netherlands, Japan, Korea, China and Hong Kong. As a customer-focused company, Transcend has the ability to quickly respond to the market's changing needs." Transcend Information Inc được thành lập từ năm 1988, do ông Chung-Won Shu Peter. Trụ sở chính toạ lạc tại thành phố Đài Bắc, Đài Loan. Cho đến hôm nay, Transcend đã trở thành thương hiệu hàng đầu toàn cầu về thiết bị lưu trữ kỹ thuật số, đa phương tiện và các sản phẩm công nghiệp với 14 văn phòng trên toàn thế giới. Chúng tôi không chỉ thiết kế, phát triển và sản xuất mà còn quảng bá và bán tất cả các sản phẩm của chúng tôi. Tại Transcend chúng tôi duy trì chất lượng tốt nhất và tin tưởng vào dịch vụ chuyên nghiệp. Là một công ty chú trọng vào khách hàng, Transcend đáp ứng nhanh chóng nhu cầu thay đổi của thị trường.
Products:
List products empty